Most homeowners in Fresno, CA, struggle to understand whether cutting trees on their properties is legal. Fresno has set a tree removal ordinance that dictates when permits are needed to cut trees on your property. However, it's not illegal to cut trees that aren't protected by the city.
Do I need a tree removal permit in Fresno?
You might need a tree removal permit in Fresno under certain conditions. When dealing with specific trees, you'll need permission from Fresno's Department of Works. These local ordinance regulations apply to private and public property.
According to local laws, protected trees in Fresno include:
A heritage tree deemed important to the community's history, age, or aesthetics. These regulations govern public and private land. Heritage trees include native oaks, buckeyes, sycamores, and others. You can also apply to have the trees on your property get this designation to protect them.
Multi-trunk trees measuring at least 12 inches. It also applies to trees with a 38-inch overall trunk circumference. However, exemptions are made for single-family residences.
When won't you need to apply for a tree removal permit?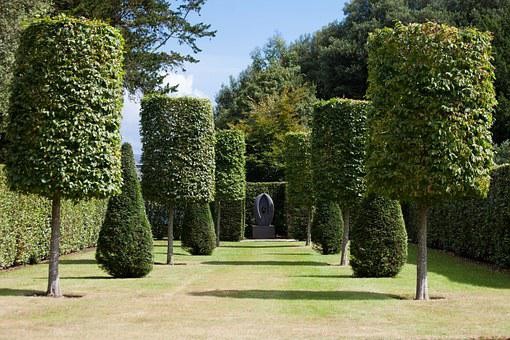 Fresno makes some exceptions to this rule, so you might not need a permit to cut the following trees:
Fruit trees – The Fresno department of work doesn't protect these trees.
Any trees that are dangerous or hazardous to public safety. If a storm breaks branches, you'll need to remove them to ensure they don't fall on people. Trees destroyed in a creek fire also fall under this category.
Trees are considered a public nuisance. That includes invasive tree species such as those in the Myrtaceae family. The fire chief, director of public utilities, and director of public works must confirm the designation before removing such trees.
Trees hinder public utility lines, e.g., power lines.
Do homeowners have legal authority over trees on their properties?
Surprisingly, property owners don't have full legal authority over trees on your private property, as all trees in Fresno are considered community trees. You don't automatically own a tree because you're the property owner.
The reasoning behind making trees communal property is the huge benefits they offer everyone around them, including creating habitat for wildlife, reducing the heat island effect and cleaning our breathing air.
Can I legally remove trees from my private property if they're dangerous?
You can consider removing a tree from your own property without a permit if it poses a risk to your property or the people around it. We suggest seeking confirmation from a certified arborist at Cut Rite Tree Service Fresno about whether a tree is hazardous and needs emergency removal.
To make it easier for the city to understand why you have to cut down a tree, ensure you document why the tree is hazardous with photographs. You'll also need a written report from a local arborist who you'll hire for the tree removal.
How do you know if a tree is hazardous?
In most cases, trees become unstable after a storm. After days of extended wind and rain, the ground softens, and trees without stable root systems can noticeably lean in no time.
If a tree on your land or neighboring property develops a new lean, it's best to call a certified arborist for advice. A certified arborist will quickly identify whether you need to have the trees removed or not. They can also act on their recommendations immediately to remove certain trees without a permit.
In cases where there are weak branch unions and internal rot, it's harder to tell whether a tree is hazardous. That's why getting tree inspection services from a professional arborist every few years is a good idea to ensure your trees are healthy and safe.
Can you legally cut dead trees in Fresno, CA?
In most cases, California laws allow you to legally cut down or dying trees on your private property. California law allows you to remove trees on your property line, especially if they have overhanging branches that may be hazardous.
If a dead tree stays in place for a long time, the roots that give it stability will rot with time and it will easily blow over during a storm. You're legally obligated to take care of all trees within your property line, including removing dead trees.
How can you apply for a permit to remove trees from your property in Fresno, CA?
You can download the permit form from the city's landscape maintenance division, which requires the following information:
Property owners name, phone number, signature, and address
Name, signature, and license number of the arborist you hire to remove a tree.
How long do you have to act after receiving the permit?
The tree removal permit in Fresno is valid for one year. You'll need to reapply from Fresno's Landscape Maintenance Department after the period expires.
What if you remove a tree without the city's permission?
You might be committing a misdemeanor if you trim the branches or roots of a tree without the city's permission. You'll be fined double the application cost if found guilty of removing a tree on city property without written permission. You'll need to pay for the cost of replacing the tree and the fine set by the city council.
Can you remove hazard trees without hiring a contractor?
The Fresno City tree ordinance requires the tree owner to hire a professional tree service contractor like us to handle this tree work. The tree owner should avoid trying to remove the trees as you can be fined. However, the removal price will range between the tree's fair market value and the price of planting replacements.
Looking for professional tree services in Fresno, CA? Cut Rite Tree Service Fresno is the contractor for you!
Cut Rite Tree Service Fresno is among the most trusted tree contractors that help property owners trim encroaching branches, remove dead trees, and promote tree growth. Call 559-320-7723 for emergency tree services today!